Trump requests precincts that ran out of ballots to stay open long enough to be replenished.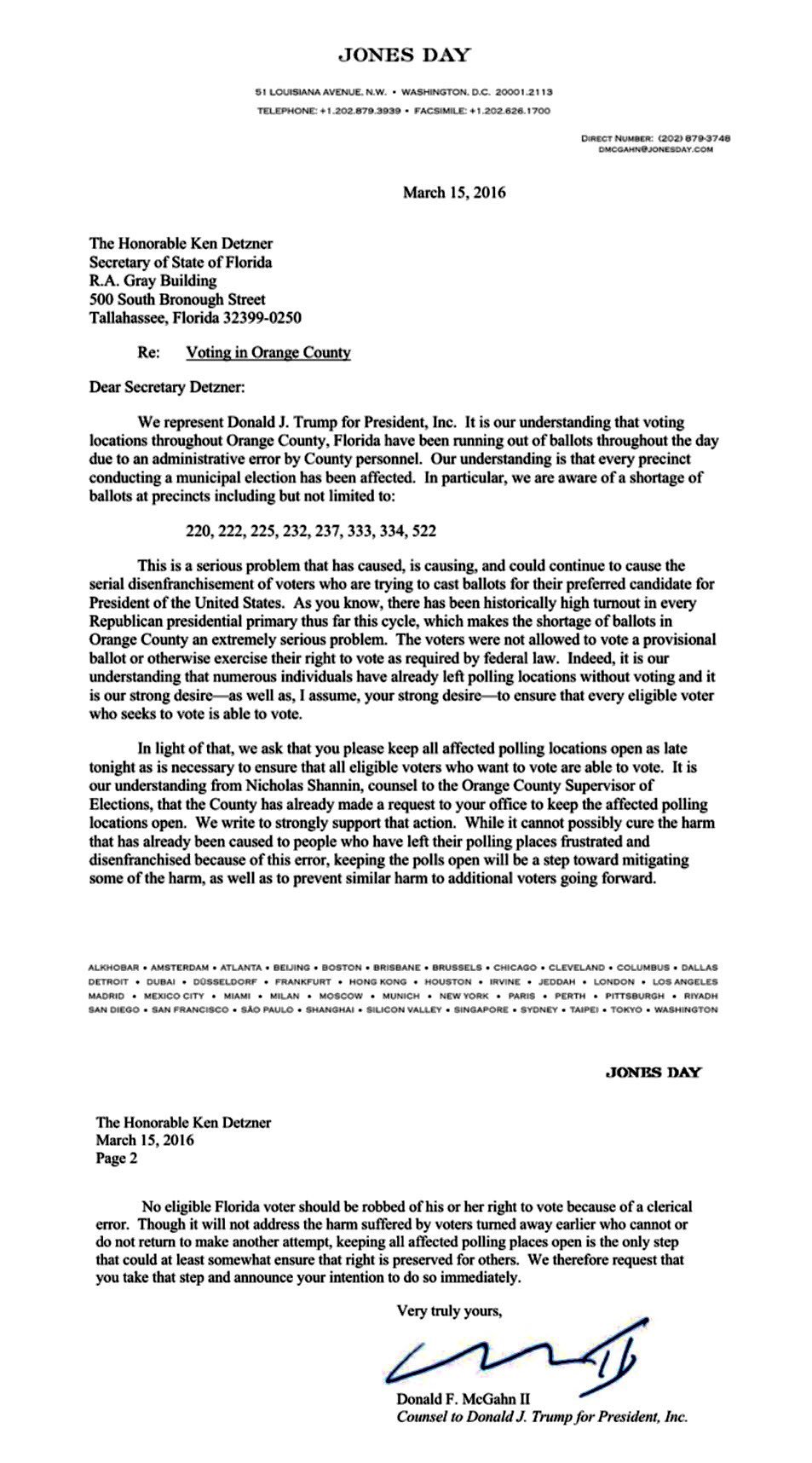 Sources sent us this letter hours ago which has been directed to the Florida precincts in Orange County that ran out of ballots today due to record voter turnout numbers in the area.  Trump's campaign requested that these polling stations remain open later than the designated 7PM  Eastern closing time due to the mishap, thereby making it possible for each precinct to get more ballots.
Word is that the request is under consideration, we will keep you updated with more information as we get it.